Does anyone else feel like since sports are back the media has calmed down a little?
Maybe it's just me but it's almost as if they are taking a little breather… "Phew, we don't have to write as much now that ESPN has something to talk about! Let's take a European vacation… oh wait."
The markets seem to be taking a little breather too.
Still feels like we are in that "window" before the election craziness starts to hit…
Here are your Sunday Night Quick Hits:
·       "If the unprecedented was truly rare, we would be living in a world that operated within the prior range of occurrences, and we know that is totally untrue. Just think about how often records are set for the  fastest/biggest/strongest/most expensive/longest whatevers, and you will see that the unprecedented occurs with alarming regularity."
As your trusted partner, we're committed to bringing you field-tested tools and strategies designed to retain your clients' confidence while capitalizing on new opportunities.
Resources
Annuities Presentation: "The Ugly, The Bad & The Good"
· "Online school could force more than 4 million working parents out of labor force, researchers say"
· Another Large hidden item of what has happened in 2020 that makes you look at the Markets and wonder…
Desire to Stay Sane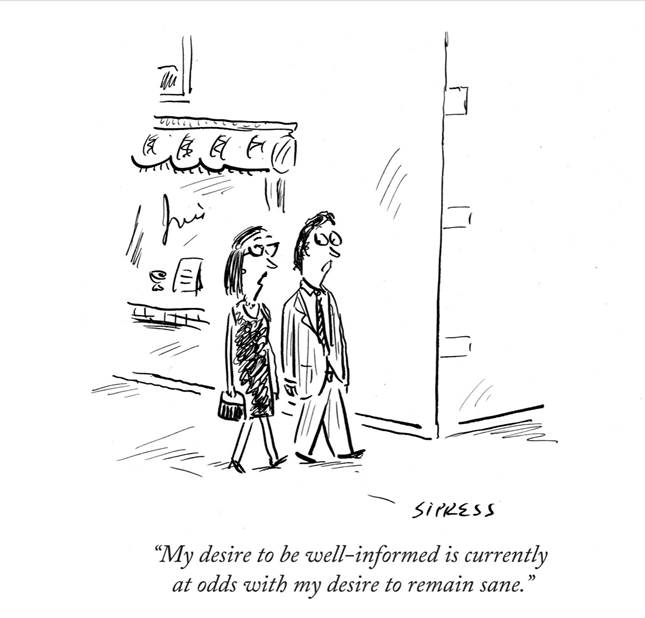 ·  Some of my favorite stats from the article:
o $6.4 trillion: Assets in 401(k) plans, 2019.
o 43%: Percentage of all workers participating in a defined-contribution plan such as a 401(k), 2019.
o 76%: Defined-contribution plan participation rates, all workers who have Vanguard plans, 2019.
o 45%: Percentage of assets in all 401(k) plans that are in mutual funds.
o The Bigger the Plan, the Lower the Fees
o 0.58%: Total plan cost for average 401(k) participant, 2017. (Includes investment, administrative, and other fees.)
o $92.4 billion: Amount of assets that "leak out" from 401(k)s each year because employees cash out early, mainly following job changes, 2015
"The stock market serves as a relocation center at which money is moved from the active to the patient."
— Warren Buffett